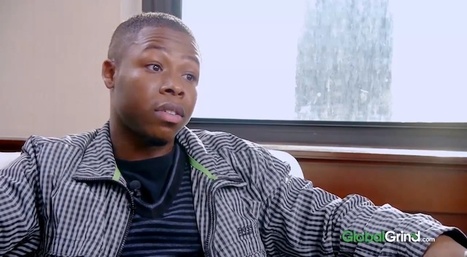 You know when a man gets a family, sometimes how he feeds his family and how his family lives can in some cases run into each other in a bad way. As was the case of Jimmy Henchman and 50Cent.
Jimmy was the streets (for real) but he wanted more for him and his family so to make sure his family ate well Jimmy made moves that led to him dealing with the fantasy street world called HipHop. His son got attacked and that set in a whirlwind of events that should have never been. 50Cent decided to make fun of the results and Jimmy's son answered in a way that would make any dad proud. Here it is
"First and foremost, when is it cool for four grown men in their 30′s to surround and hit a 14 year-old middle school kid? The incident in 2007 was a bad situation I didn't deserve, and seven years later it's now being made fun of in a record? What real gangster condones grown men assaulting a minor or a young man who has no involvement in the beef? Plus, these guys have kids of their own, and they should know better!"
"Secondly, who gets credit for trying to diss a man who is currently down and in no position to defend himself at this moment? It's so easy to try to kick a man when he is down. What "real" street person applauds when a person is fighting against the same corrupt and prejudice system that has incarcerated a lot of black men? I guess that's how some "gangster rappers" build their credibility… At the end of the day we are not catering to any negativity on our side and we have much bigger things to put our energy into."
Well said
#GetAtMe