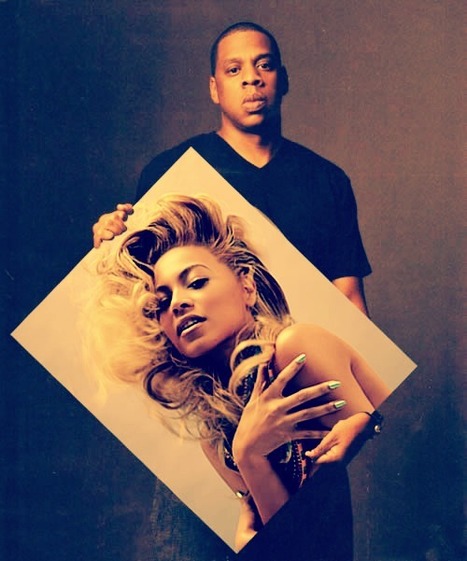 "She fell in love with the bad guy, the bad guys. Whatcha doing with those black guys, those rap guys?"
Man every week I get the pleasure of hearing a lot of good music and my panel picks the winner on our GetAtMe3PcSnack every Sunday night at 11PM on blogtalkradio.com/getatmenow. This cut here is a smoker.
First off, Jay and Bey together have probably made one of the best songs these two have done together. Beyonce vocals are a sultry shadow to these very clever bars about "The Bad Girl riding with the Bad Guy". I love the "Sailing" similar piano riff (Christopher Cross) giving this song the feel of a drive down the Pacific Highway. Jay Z rides this track like its a soundtrack to a FastSeven (the movie) love scene (Vin riding off with a hottie #LSMH).
Beyonce's vocals flow on the track and this track was really put together well as the frame to this great song.
Why this ain't Heavy rotation all over Urban radio, who knows (it should be.
This cut is killing in the clubs and the ladies will easily make this their Spring and summer riding song
I'm ReggieRedd and this on is a GetAtMeGoGetter