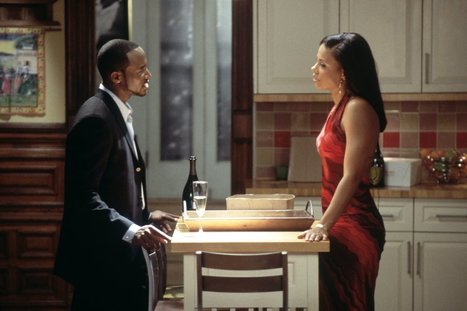 Man I remember when I first heard a rap song at a party. It was "Rappers Delight" by The Sugar Hill Gang and boy, did it make the party jump. That's what rap or hip hop's function was in the beginning. A way where when young people came together at a party they got motivated to get down. But no matter how hyped the evening events was, every young man in that room waited patiently for this one song to come on that was a game changer at the party that evening. That song was "Always and Forever" by Heatwave. When this song came on it was at that moment that magic came into the room and whoever you had your eye on, you had a chance to go for it. To get close and for at least those 3 to 4 minute that that song was playng, your love was going to last Always and Forever.
As hip hop grew the love songs changed and so did the function of hip hop. Hip hop went from being party music to being a communication function for the urban community. Hip Hop became an activist, a newscaster, a voice of change, a setter of trends and a marketer of brands. Hip hop sort of grew up..
Oh we still had love songs and groups. Groups like Jodeci, H-Town, and 112, changed how the love song was presented in the game. When H-Town was singing about "Knocking The Boots", they meant it, literally..
Todays music is different. The music has changed with technology and has morphed into being twtter moments on top of a beat (how many way can you say I love you in a 140 charaqters). Since the music became short burst of clever statements, the meanings also became compressed. I love you became, we straight. Let's get together became, let's chill and smoke one. I want to love and hold you became, Let's do the damn thing. My wife or mother of my child became, my baby's mama. Different times, different languages. it's sort of weird when in hip hop the person who tells you "How To Love" is a hotboy named LIL Wayne (thank you Lil Wayne for one of the best love anthems today). Also thank you Drake for being hip hop's new age balladeer. T-Pain, Wales and Jerimiah you too.
I myself hope love find it's way back to hip hop (we miss you). We need you to come back in and help people to understand that it's alright to love and to be loved. It's alright to have someone in you life that you don't have a problem trusting and if ya'll fall out, fix it (or if you can't break a window in his car like Jasmine Sullivan told you to. Ouch). Hip hop come back and let them know that every relationship don't have to end in a Creep or a Confession. let people know that sometimes, if there is magic, Love can be "Always and Forever."
#ILikeDatt