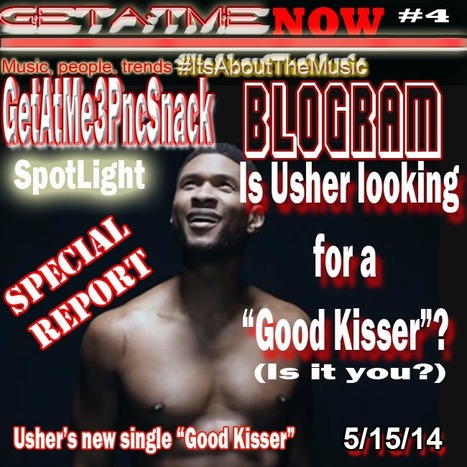 Usher, icon, sex symbol, romantic warrior, or whatever title you choose to give him. Has a new cut and in typical Usher fashion he has found a song that not only redefines him but also emits a seductive mist over his fans. This song is sexy. The video oozes sexuality. A mature sexuality that lets us know we're dealing with Usher TheGrownMan.
As I listen to this cut I think, What if this was Robin Thicke, or Pharrell. Or even Bruno Mars. Would this song still be this sexy (don't be surprised if you see a T.I. rap remix #LSMH)? All I know is this song is ready to do it's thing.
Usher well documented love life in the media( #SMH) lays the framework for us to ask, is our hip hop troubadour looking for love. Is it you?
Im ReggieRedd
#GetAtMe