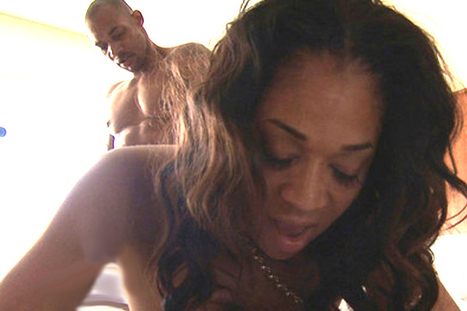 OMG I can't take it #LSMH. I can't even write because I'm so busy laughing at this shit. Mimi (my baby, getting it in on film and boy that was a great breast job #Damn).
No surprise LAHHATL is up to it's shennanigans right as the new season is about to premier but this is a smoker. Mimi Faust (Stevie J's ex) and Nikko have had a sextape leak (a real one folks) and boy has clicks popped off. It's weird that the tape dropped right at the beginning of a new season and once more Mona Scott shows she give a f*ck, its all about ratings ( Mona this chick has a child #DAMN),
Well if they wanted attention, well now they have it #LSMH. Man it's hard to believe how bad this show goes out of it's way to make black males look like shit (now I've said it). Don't get me wrong, these some clown ass n*ggas on this show but this here is crazy (I really believe Mona Scott is a Black Man hater. The proof is in her work).
Here's the link on TMZ http://www.tmz.com/2014/04/14/sex-tape-love-and-hip-hop-mimi-faust-american-idol-nikko-smith/
I'm ReggieRedd (#ThatsJustHowISeeIt)
#GetAtMe