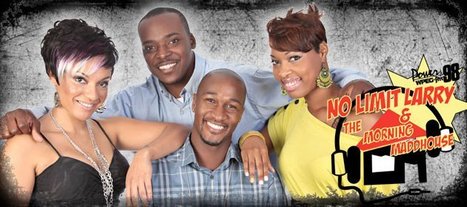 The HHRS is in Charlotte this week checking WPEG. Already I love this station because they have local Dj's on their morning show. The good thing about this station is that they sound like a real southern station. The new Mcdonalds Mcbites ad (Fishy Fishy) to me is real funny. All the spots sound warm and have a hometown feel. Even the national drops don't interfere with the stations local rythm. Shout out to Terri Avery (PD & MD) for this CBS station. This station sounds good. The station is on top of the hits. It plays the right oldies and new product.
The morning show is funny and engaging. This is a station that would take me into work in a good mood. I like this morning show.
this seems like it's going to be a good week in Charlotte
Now on their website I really like that they put the songs on their playlist (by the minute) on the websight. This really makes their playlist interactive. You can buy, get artist info and create your own station (that's a nice touch on the playlist). No questions asked. You can see excactly when your record was played on the station (nice).
This station's sales staff must stay in the street because they seemed like they were sold out because it was spot after spot (I like that).
This is going to be a great week..