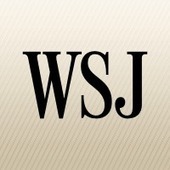 A new study says gluten sensitivity much more vague than Celiac disease. Researchers compared blood samples and intestinal biopsies from 42 subjects with confirmed celiac disease, 26 with suspected gluten sensitivity and 39 healthy controls. Those with gluten sensitivity didn't have the flattened villi, or the "leaky" intestinal walls seen in the subjects with celiac disease. The incidence of celiac disease is rising sharply—and not just due to greater awareness. Tests comparing old blood samples to recent ones show the rate has increased four-fold in the last 50 years, to at least 1 in 133 Americans.
"People aren't born with [Celiac]. Something triggers it and with this dramatic rise in all ages, it must be something pervasive in the environment," says Joseph A. Murray, a gastroenterologist at the Mayo Clinic in Rochester, Minn. One possible culprit: agricultural changes to wheat that have boosted its protein content.
Gluten sensitivity, also known as gluten intolerance, is much more vague [than Celiac].
The growing market for gluten-free foods, with sales estimated at $2.6 billion last year, has made it even harder to distinguish a medical insight from a fad,
Some experts think as many as 1 in 20 Americans may have some form of it, but there is no test or defined set of symptoms.