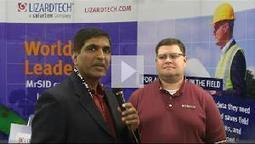 Collaboration makes over 225,000 maps available on-demand to help geoscientists quickly and accurately assess the opportunities and risks involved in oil & gas exploration
Elsevier, a world-leading provider of scientific, technical, and medical information products and services, and SEPM (Society for Sedimentary Geology) today announced the integration of more than 18,000 geological maps from SEPM into Elsevier's web-based research tool, Geofacets. First announced in April 2012, and now available to Geofacets users, the integration grants geoscientists access to scientific information that can provide key insight into the potential of regions for oil and gas exploration, allowing geoscientists to make predictions and guide exploration with greater confidence. As a result of adding maps from SEPM, Geofacets now houses over 225,000 maps providing essential information to geoscientists.

"Technology continues to revolutionize how geoscientists access and best use the information provided by bodies such as SEPM to solve the complex puzzles presented in oil and gas exploration," said Dr. Howard Harper, Executive Director, SEPM. "Our collaboration with Elsevier and Geofacets has made our publications even more accessible and applicable for geoscientists in the oil and gas industry and beyond. By providing crucial information on sedimentary rocks and strata in a clear and comprehensive manner, this collaboration provides the best possible outcome for everyone. Our own publications have greater exposure; Geofacets has a wider range of information to draw on; and geoscientists themselves can access and share, on-demand, even more of the information they need from a single source."....