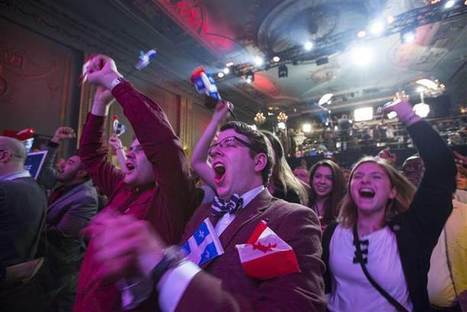 "Quebec voters gave a resounding no to the prospects of holding a third referendum on independence from Canada, handing the main separatist party in the French-speaking province one of its worst electoral defeats ever."
Quebec, which is 80 percent French-speaking, has plenty of autonomy already. The province of 8.1 million sets its own income tax, has its own immigration policy favoring French speakers, and has legislation prioritizing French over English. But many Quebecois have long dreamed of an independent Quebec, as they at times haven't felt respected and have worried about the survival of their language in English-speaking North America.
Tags: Canada, political, devolution.