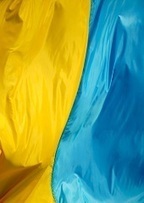 The current Ukrainian conflict is typically viewed in stark East-West terms: a pro-Russian East versus a pro-European West, with the threat of Ukraine splitting down the middle.
Ukraine's divisions are indeed pronounced and the forging of a coherent national identity has remained very much a work in progress since independence.
Nonetheless, far from pointing to its unraveling, polling indicates that support for the Ukrainian state has been on the rise over the past decade – even in the Russian-speaking East and South. This is true despite the often polarizing and dysfunctional policies of successive Ukrainian leaders.