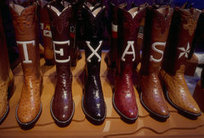 From my colleague, Seth Dixon: "The National Council for Geographic Education's Annual Conference 2012 is this week in San Marcos, Texas! I'll excited to hear so many engaging presentations (I'm on page 66). The latest edition of the NCGE newsletter is here as a flipboard and as a PDF. If you are at the conference, I hope you'll say hi!"
NCGE is my favorite conference--I am looking forward to being re-energized by all the good ideas presented. As for me, I am on page 61!
Tags: NCGE, training, GeographyEducation, aphg.
Via
Seth Dixon