Scoop.it!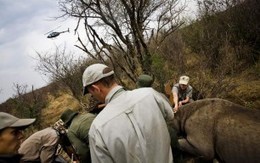 The Anthropocene idea has been embraced by Earth scientists and English professors alike. But how useful is it?
Artur Alves's insight:
«
The shape of the Anthropocene is a political, ethical and aesthetic question. It will answer questions about what life is worth, what people owe one another, and what in the world is awesome or beautiful enough to preserve or (re)create. Either the answers will reproduce and amplify existing inequality or they will set in motion a different logic of power. Either the Anthropocene will be democratic or it will be horrible.
A democratic Anthropocene would start from a famous observation of the economics Nobel Prize laureate Amartya Sen: no minimally democratic society has ever suffered a famine. Natural catastrophes are the joint products of natural and human systems. Your vulnerability to disaster is often a direct expression of your standing in a political (and economic) order. The Anthropocene stands for the intensifying merger of ecology, economics and politics, and one's standing in those systems will increasingly be a single question.
«