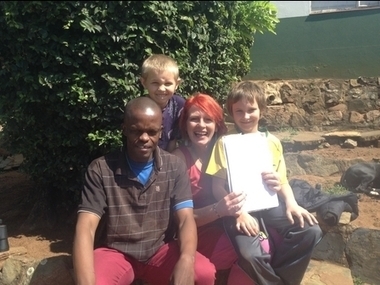 Hi All! And greetings from South African Farm once again! This morning -22 September 2013 - I collected Henry Ngomezulu from Umkomaas Train Station. He has come donw from Johannesburg to join in the ONE LOVE CANNABIS PEACE MARCH happening in West Street, Durban, South Africa on Heritage Day.
In 2002 he was diagnosed by the Zola Polyhealth Clinic in Soweto, Gauteng as being HIV +. He also had TB.
He was devastated beyond belief. In thos days you had to have a blood count of under 300 to qualify for ARV's.

So he remembered the stories of his African heritage from his grandmother, and obtained some marijuana - which of course is illegal in South Africa.

Over the next few years he started brewing an infusion in hot water of cannabis which he would then breathe. Later he started drinking marijuana infused tea. In 2008 he went back to be tested and he was shown to be HIV-. He had himself tested three more times - and still he was negative.
He ran his first marathon in 2010.
Via
Sepp Hasslberger