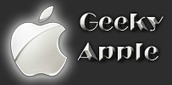 Apple to make baidu default iOS search engine Apple to make baidu iPhone search engine iPad search engine Apple Baidu relationship grews stronger China...
Bloomberg reports that Apple is about to announce Baidu as default search engine for iOS devices in China. The announcement would be made as early as next week following the fact that Baidu is China's most used web search engine. Over 80% of China population uses Baidu for searching web. The decision to make it as default search engine will have definite reactions on Apple's relationship with Google.
A deal with Baidu, which handles about 80 percent of China's Internet search queries, fits with a plan by Apple Chief Executive Officer Tim Cook to gain a bigger toehold in the largest mobile-phone market. It also gives users an alternative to Google Inc., which competes with Apple in the market for mobile software and advertising.

The decision of Apple to make Baidu will definitely help both Apple and Baidu in their own means. Apple will benefit from providing users the most used search engine so that they don't need to change the search engine every time they use safari and Baidu will benefit from huge traffic that will directly come from Apple device which account 20% of sales in China.
"This is definitely going to help Baidu," said Joshua Maa, chief executive officer at Madhouse Inc., an advertising company in Shanghai that specializes in marketing on mobile devices. The deal will boost Baidu's wireless advertising business, he said.