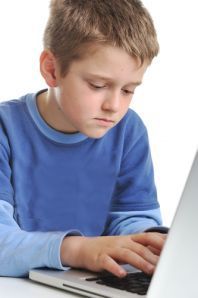 New research shows how technology can be used to create an ideal setting for teaching skills to children with anxiety.
Researchers at the University of Central Florida's Anxiety Disorders Clinic and the Atlanta-based company Virtually Better developed a new, one-of-a-kind computer simulation program that enables children to interact with avatars playing the roles of classmates, teachers and a principal.
The simulation, designed for children ages 8 to 12, allows clinicians to play the roles of the avatars while the children sit at a computer in a different room and respond to situations they encounter routinely.