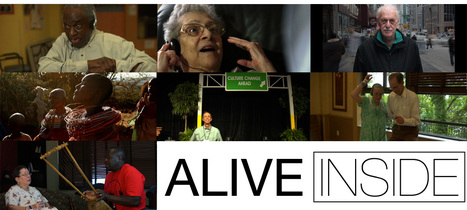 Ask anyone, and they'll tell you the iPod has changed the music industry. What they may not tell you is the more obscure, yet similarly profound, impact it's having on the lives of the elderly suffering from dementia.
Experimentation with iPods and memory began when Dan Cohen, a social worker from Long Island, N.Y., distributed 200 iPods to four local nursing homes in 2008.
The observations about the effects of iPods on dementia patients lead Cohen to found Music & Memory, a non-profit devoted to bringing donated iPods to nursing homes. As of now, Cohen is aware of more than 50 nursing homes in 15 states using his plan for bringing personalized music through iPods. The number could be much larger, because he has trained many people to set up iPods with music from residents' youths.
"In nursing homes, you're used to listening to whatever's played for you," Cohen says, explaining the advantages of iPods. "When we cater iPods for individuals, we end up with just songs that resonate with people, uplift them and calm them down."