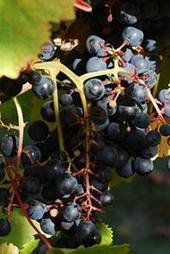 Demystifying the chemical processes that create a wine's aroma, and the invaluable potential application of that understanding in winemaking, is the new objective of scientists in Uruguay who, with European partners, also recently sequenced the genome of the high-value Tannat grape, from which "the most healthy of red wines" are fermented.
Meanwhile, a quick, $1 test in development by researchers in Paraguay and Uruguay promises to reduce the economic and health burden of 3 million cases of syphilis in Latin America -- a disease readily treated and cured if diagnosed early.
Though seemingly disparate, the twin breakthroughs have a common midwife: the UN University's Venezuela-based BIOLAC programme, which in 2013 marks 25 years of advancing regional economic and health interests by building biotech science throughout Latin America and the Caribbean.
Connected at UNU-BIOLAC workshops in Montevideo, Uruguayan chemistry professor Francisco Carrau and scientist Massimo Delledonne of Italy recently collaborated on sequencing the Tannat grape, pressings of which, thanks partly to its many seeds, produces the largest concentration of tannins -- an anti-oxidant that combats the ageing of cells.
Wines made from the Tannat are known as the most healthy of red wines due to their high levels of procyanidins, said to be good for reducing blood pressure, lowering cholesterol and encouraging healthy blood clotting.
Says Prof. Carrau: "A wine made with Tannat has twice the tannins of Cabernet Sauvignon, Merlot or Pinot Noir. Sequencing the grape's genome will allow vintners to protect a valuable niche in the world's $300 billion wine industry."