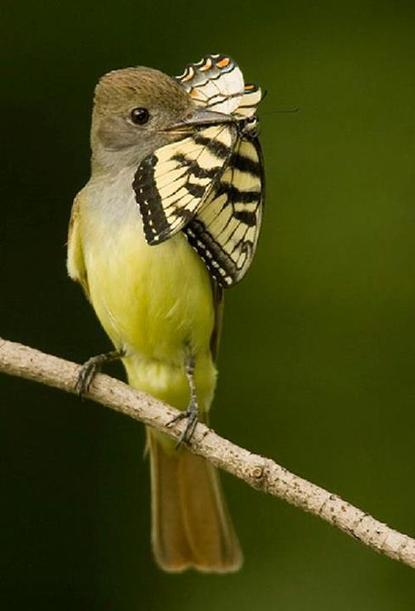 The Great Crested Flycatcher breeds from March to June. Find more, here: http://ow.ly/cLohv
The Flycatcher builds a nest in a tree cavity, although they have been known to use nesting boxes. Great Crested Flycatchers rely on other animals, especially woodpeckers, to make holes for them to live in. Sometimes they have to fight with squirrels or European Starlings over a nesting hole. Usually, the flycatcher loses.
The female flycatcher will lay five or six creamy white eggs with brown spots. Both adults care for they young who will hatch after two weeks.
Image by © Joe McDonald - curated on world-insights.com.