Scoop.it!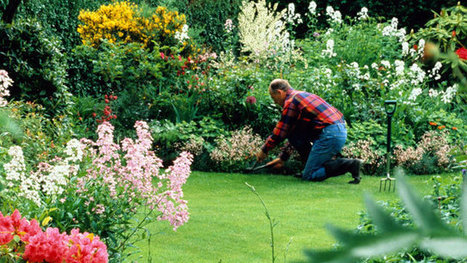 Add as much as 15 percent to your home's value with these expert landscaping and gardening tips from the professionals.
Richard Spencer's insight:
Interesting article most of it I already know especially about grass cuttings but most of my clients want i clean cut grass with no leaves or grass cutting on site . So I have to take way the rubbish.
Recently I posted too a thing about pet care in the garden and interesting article came up about mulches - particularly coco this contains a toxic chemical that can be harmful to dog also i would advise not to put bark chips down too as some can cause damage to your dogs mouth or inside cause of the sharp splinters
With Mulching you only CONTROL the weeds that are bellow the surface and not the ones spread from birds or wind blown so it plainly obvious
If you got a area that you don't see much you can use a old carpet as mulch just lay inverted over the top of the area that you want covered but make sure that there no gaps inbetween as the weeds take advantage of light and tend to grow through them
Also use you can use leaves as well to the same effect