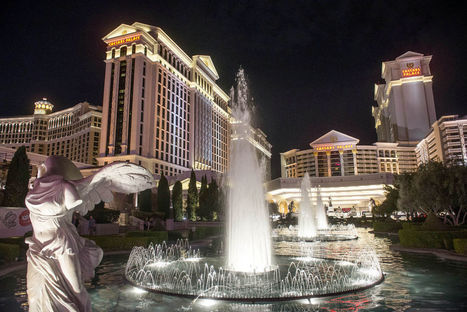 When FBI agents went into Villa 8882 at Caesars Palace in Las Vegas on the afternoon of July 9, they found Wei Seng Phua and his son watching the World Cup semifinal between the Netherlands and Argentina.
...Phua, 50, a Malaysian citizen who also goes by Paul Phua, and his son appeared today in federal court in Las Vegas and pleaded not guilty to charges they ran an illegal gambling business out of the Caesars Palace villas. Phua and his associates, six of whom are set to be arraigned Aug. 7, were using the SBOBet and IBCBet sports betting websites, neither of which is licensed to operate in Nevada, to monitor odds and place bets, according to federal prosecutors.

Sport Betting

Those are the two biggest online sport betting commission businesses in the world, according to Chris Eaton, former head of security at soccer's governing body FIFA. Eaton, now a director at Doha, Qatar-based International Centre for Sport Security, estimated that each company turns over about $2 billion a week.

Of more than 8,000 operators offering sports betting worldwide, most do so without obtaining authorizations required in the countries where their clients are located, making about 80 percent of all sports bets illegal, according to a May 2014 report by the Sorbonne University and International Centre for Sport Security.