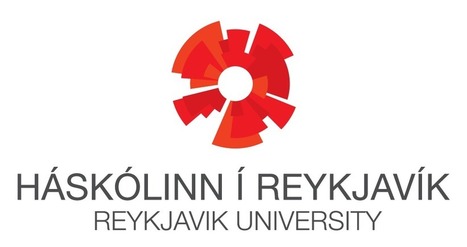 18th Annual Workshop on Economic Science with Heterogeneous Interacting Agents
The WEHIA-COST PhD School on "Agent-based modeling and policy design for financial crises" will be held before the WEHIA 2013 workshop, from June 17th to June 19th.
The School is particularly suited for PhD students, Post-docs and young researchers.
TUTORIALS:
1. "An Introduction to ABM Validation", Lecturer: Pasquale Cirillo,
Delft University of Technology, The Netherlands
2. (Topic to be defined) ,Lecturer: Domenico Delli Gatti*, Catholic
University in Milan, Italy
3. "Economic models in which crises are endogenous and not acts of
God", Lecturer: Alan Kirman, Université d'Aix-Marseille III, France
4. "Simulation Models on Systemic Risks", Lecturer: Akira Namatame,
National Defence Academy, Japan
5. A fifth Tutorial will be announced soon.
*to be confirmed
A demo and main results of the Iceace model and simulator of the Icelandic economy will be also presented. The Iceace model and simulator has been developed within the research project "Financial instability, credit rationing and business cycles in an agent- based model: The case of Iceland" funded by the Icelandic Research Center (Rannis).
RULES::
The PhD School will be free of charge for the registered participants of the WEHIA 2013 workshop. The number of seats available is however limited.
Furthermore, a maximum of 10 grants of 320 Euro each will be awarded to selected PhD students and Post-docs to contribute to their accommodation expenses.
HOW TO APPLY:
Grants will be awarded and participants will be admitted on the basis of a CV and research statement (max 2 pages) to be sent to wehia2013@ru.is by March 25th 2013.
Notification of admission and of grants will be sent by April 15th, 2013.
ACKNOWLEDGEMENTS:
The School is funded by COST Action IS0902 on:"Systemic Risks, Financial Crises and Credit - the roots, dynamics and consequences of the Subprime Crisis".
INDEPENDENCE DAY CELEBRATIONS:
Participants of the PhD School will have a chance to celebrate the independence of Iceland, along with thousands of Icelanders who flock to the center of Reykjavik to celebrate Independence day on June 17th. The highlight of the celebrations is an outdoor concert in the heart of Reykjavik, featuring some of Iceland´s biggest stars in music.