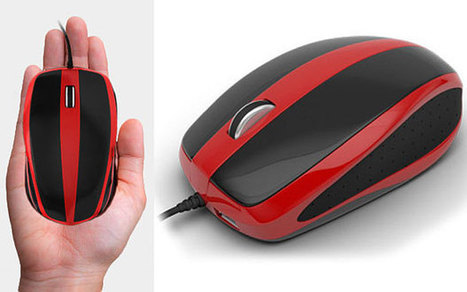 Engineers at a Polish start-up have crammed an entire computer into the tiny space inside a mouse, and are now looking for help to bring it to market.
The makers of the device claim that it's the next step in the evolution of the PC, one which "should have been made a long time ago".
"The computer industry needs freshness and Mouse-Box has got plenty of it," says the Mouse-Box website.
Somehow, inside the snazzy red mouse is 128GB of storage, Wi-Fi, a micro HDMI port to connect to a monitor or projector and a four-core 1.4GHz processor from UK-based ARM.
It also has an accelerometer and a gyroscope.
Via
Alexander Crépin