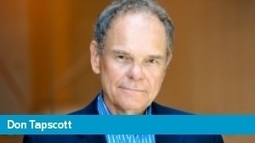 What will happen in 2012? In the spirit of the aphorism "The future is not
something to be predicted, it's something to be achieved," let me suggest 20
transformations (which Reuters will publish in four groups of five). We need to
make progress on these issues now to prevent next year from being a complete
disaster.
These ideas are based on the research I did with Anthony D. Williams to write
our recent book which comes out in January 2012 as a new edition entitled
Macrowikinomics: New Solutions for a Connected Planet.
All 20 are based on the idea that the industrial age has finally run out of
gas and we need to rebuild most of our institutions for a new age of networked
intelligence and a new set of principles – collaboration, openness, sharing,
interdependence and integrity. These big ideas will be the focus of much of my
writing next year.