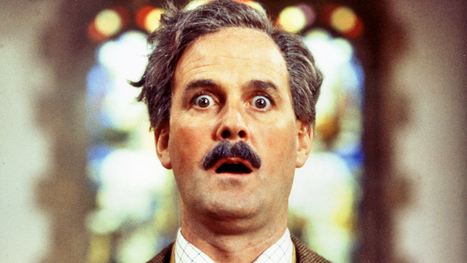 Zan says:
Who'd have thought that John Cleese would be so successful as an educator and speaker on creativity? Well, actually it's not that much of a stretch of the imagination. As an actor and writer he understands the creative process. As a performer he knows how to engage an audience and take them on a journey, as any good educator should do.
Having just finished another round of education, I'm happy to find elements of what I've learned showing up in disparate places. It confirms that the experience wasn't complete crap. Not that I suspected it was.
Over the years, I've had to learn and relearn a good number of important lessons. A biggie, that creativity is not the sole domain of artists. Well actually, I pretty much figured that one out hanging out with "artists" in film school in the early 1990s. That didn't go over so well, funnily enough. Still, sometimes you need to be reminded that creativity isn't a special gene but rather a state of mind. Creativity is in all of us. We just need to give our minds the temporal and emotional space to let it do its thing.
Another important lesson from my recent studies echoes a point Cleese raises. Defer making a decision as long as you can. I'm talking about creative decisions here. This practice might not serve you so well in other situations. Give your mind (or unconscious, as Cleese terms it) time to mull over the situation and come up with options. Deciding too quickly can leave great ideas on the table or lead you down the wrong path.
Via
The Digital Rocking Chair