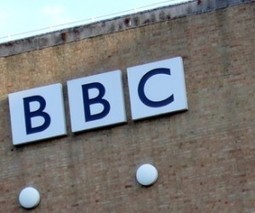 "Remember when Intel turned your life into a museum exhibition using your Facebook data? Or when Google put your place of birth into Arcade Fire's The Wilderness Downtown video? How about when Take This Lollipop warned you – specifically you – about the dangers of social networking? That's 'Perceptive Media', and it's coming to a TV near you – eventually.
At last night's SMC_MCR event in Manchester, UK, Ian Forrester of the BBC's Research and Development department discussed early-stage experiments that are being conducted into bringing Perceptive Media to our TV sets.
Here's how it would work – a TV signal would be sent, as normal, to your set-top box or TV. However, the hardware in your living room would be able to modify that signal with information about you, to create a subtly different version of what you were watching, personalised for you."
Via
Nicolas Weil