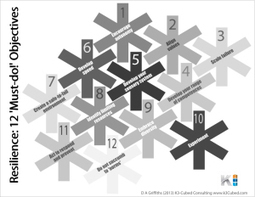 Resilience and Knowledge Management, 12 signifiers for resilience and how Knowledge Management needs to allign with them (Does resilience offer a future for Knowledge Management?)
Knowledge Management will be needed to power sensory and response management processes within resilient organisations. Knowledge Management needs to focus on informing these organisational boundary control mechanisms and, in doing so, prove its worth through proven results, impact and return ...
Resilience is not just a new buzzword, it is the way forward for strategic and operation planning. Resilience will determine the future of organisations and Knowledge Management needs to hitch itself to the resilience band wagon, pronto.