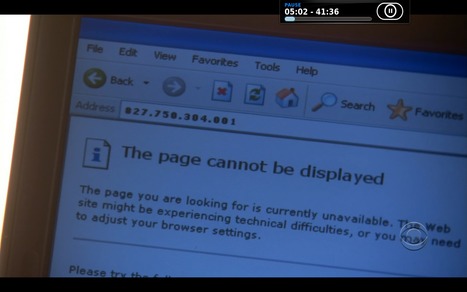 Episode 5 of the first season of Jericho.
Scene: Skylar at a table outside a café with a laptop, Allison arriving.
- Hey Skylar. Any luck?
- I really need to check my e-mail. I mean, my parents could've tried to contact me from New York.
- Well, have you tried typing a straight IP address?
- A what ?

Allison is typing in IE's address bar: 827.750.304.001
IE is still displaying the famous page 'The page cannot be displayed'
- It's weird
- What ?
- Well, the Internet was built by the military. It's supposed to survive nuclear war.