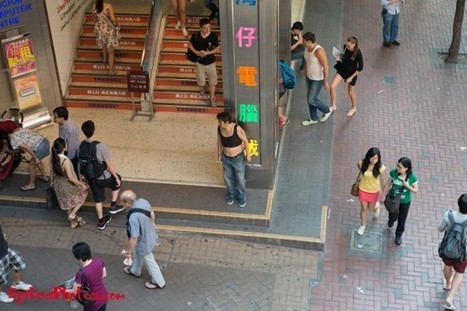 So the Fuji X-E1 has arrived in Hong Kong. If you've been following the new camera news, you know it's basically a very slightly smaller X-Pro1 for a lot less money, minus the hybrid viewfinder (it still has an EVF), plus a pop-up flash, and the same sensor and electronics inside, for a lot less money.

I was in Hong Kong's only official Fuji shop this afternoon to pick-up a diopter correction lens for my X-Pro1. They had the X-E1 in the display case. They're selling it as a kit with the 35mm F1.4 lens for HK$9,900. I asked the guy if the focusing was any faster than on the X-Pro1 and he said, "they're the same."

Online shop Digital Rev is selling the X-E1 (body only) for HK$9,000. They're saying "stock ordered upon request" and it takes "approximately" 1 week. There's no mention there about if this is grey market or with the Fuji international warranty.

DCFever (Chinese only site) is listing the Fuji X-E1 with the 35mm lens at HK$9,990. For their Mong Kok shop it translates to "spot supply"; for their shops in Sham Shui Po and Causeway Bay it says "check with clerk." They're also listing the X-E1 as a kit with the new Fuji 18-55mm F2.8-4 zoom lens but there's no price listed and for all three shops it says to check with the clerk.