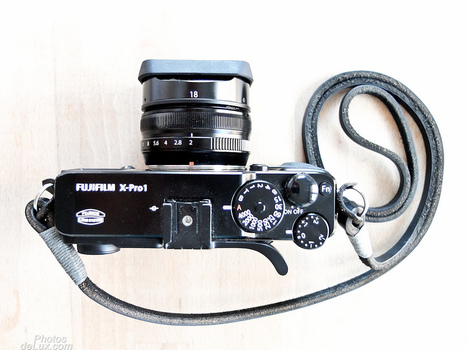 Don't worry! By pimping I don't mean that you need to add neon or a subwoofer to the X-Pro 1 ;)
When I say pimping I'm talking about what I did to increase speed and usability of my X-Pro 1.

The day I preordered my X-Pro 1 was also the day that I ordered a thin leather strap from Gordy's Camera Straps. I have used Gordy's straps on all of my old analog cameras for years. A beautiful camera like the X10, X100 or the X-Pro 1 deserves a beautiful strap. The strap is perfect for the weight of the camera and you can customized the length, color of leather and color of the wrapping cord to individulize your strap.