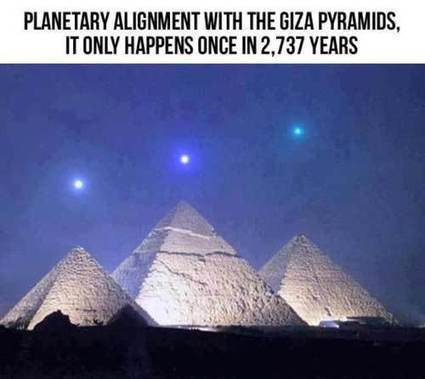 Antiscience | conjunction | What the heck is in the air this past week?
Planetary alignment pyramid scheme
"Well, I hate to be a thricely-bursting-bubble person, but here we go again, again. Let me be clear: while there will be an event more-or-less like this in December, and it should be pretty and quite cool to see, the claims being made are somewhat exaggerated. The picture itself isn't real, and the planets won't really look like that from Giza. Also, alignments like this happen fairly often, though to be fair getting them spaced out to fit over the pyramids in this way probably is relatively rare."