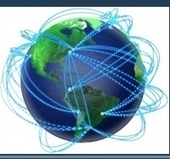 Ron Paul Farewell Address to Congress...
Ron Paul has been a lightning rod in American Politics for decades. His central theme of Freedom and Liberty has never wavered. This speech sums up his long career in Congress and provides dire warnings to US as Americans and to others around the Planet. We are loosing our Liberty and Freedom at an ever increasing rate in ALL Nations on the Planet as greed and power hungry minorities seek to control and rule the majority. Individual responsibility and self reliance has given way to dependency (and therefore full loss of Freedom) to central government control. Love him or hate him, Ron Paul has been right and if we are not carefull we will become a totalitarian government controlled society with little or no freedom.
The attacks on Freedom by special interests for their own self aggrandizement and to further control over others must be slowed and stopped. Through the Thrive Movement, many of these issues are addressed. From open and free Internet to new energy technologies (not suppressed by multi-national energy companies) to healthy and abundant food for everyone.
Spend some time and listen to this speach. It provides much to ponder as to where our Planet is headed as a Global Society. It is a choice between Freedom and Liberty for ALL or suffering and imprisonment for everyone.