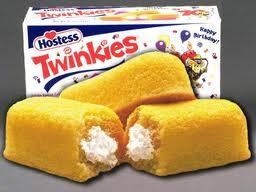 HOSTESS BRANDS TO WIND DOWN COMPANY AFTER BCTGM UNION STRIKE CRIPPLES OPERATIONS.
Unions put Obama in office for four more years. They are driving companies into bankruptcy. When you demand too much free stuff, eventually the money runs out! So it goes for Hostess; so goes the Nation!
All those unemployed workers can thank the union bosses while their monthly dues went to support Obama's re-election. This won't be the last!