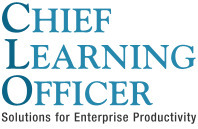 What will higher education look like in the future? What courses will students take? How will they pay for it?
Over dinner recently, my son and daughter-in-law asked: When it's time for kids born today to go to college, what will their experience be like?
Considering the vast differences in the generations already seated around the table, it's a valid question. My college years bore little resemblance to what my children experienced not so many years later.
But when I thought about the seismic shifts higher education is undergoing these days, that original question began to splinter and proliferate.
Who will go to college in 2030? How much will it cost, and how will students pay for it? What will they study? Will targeted vocational training replace a liberal arts education? What learning delivery methodologies will institutions use? Will students still attend brick-and-mortar schools or only learn virtually? What kind of graduates will enter the workforce, and what are the implications for employers?
At this point, there are no concrete answers, but I did a little digging and uncovered some opinions and research about the future of higher education that should influence and inform decisions in the present.