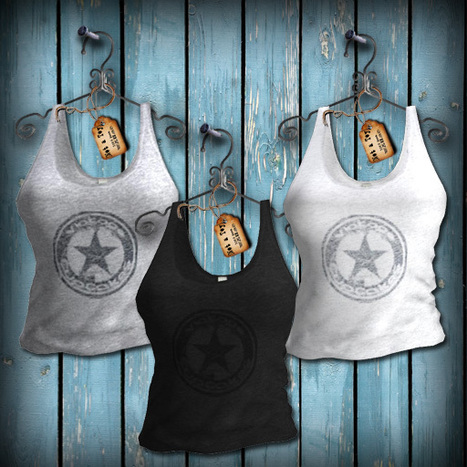 Now I did of course safe the best for last ;-P.
The new groupgift for November is out today!
This gift is part of my latedst release, the Basic & Cupcakes Tops. You get all the single vintage logo tops for free. This includes a gray one, a white and a black one. All five sizes and the alpha layer. Sound interresting, huh? Go n grab it!
In world URL:
http://maps.secondlife.com/secondlife/Canis%20Woods/234/178/22