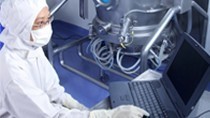 Manufacturing the future: The next era of global growth and innovation, a major report from the McKinsey Global Institute, presents a clear view of how manufacturing contributes to the global economy today and how it will probably evolve over the coming decade. Our findings include the following points:
- Manufacturing's role is changing. The way it contributes to the economy shifts as nations mature: in today's advanced economies, manufacturing promotes innovation, productivity, and trade more than growth and employment. In these countries, manufacturing also has begun to consume more services and to rely more heavily on them to operate.
- Manufacturing is not monolithic. It is a diverse sector with five distinct groups of industries, each with specific drivers of success.
- Manufacturing is entering a dynamic new phase. As a new global consuming class emerges in developing nations, and innovations spark additional demand, global manufacturers will have substantial new opportunities—but in a much more uncertain environment.
Via
bjanique