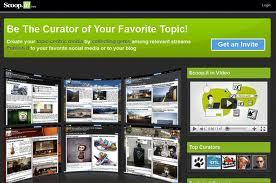 Another very interesting element of feedback we have received was the voices from the education community, expressing their need to make Scoop.it even more helpful in the classroom and beyond. Many teachers and students use Scoop.it to work on a specific research topic and to curate collaboratively, engaging a class to build a tremendous resource together. It is an amazing goal of curation to facilitate a dialogue on both sides of the table. Educators are natural curators and this curation provides a great way to give guidance; reinventing the way you interact with your class.
We're happy to announce the launch of an Education version for Scoop.it.
So in order to address this, Scoop.it Education will offer initially:
All the features of the free version (including the mobile App which will launch on iPhone mid-December: stay tuned for more on that)
20 topics/account
30 co-curators/topic
All for just $6.99/month.