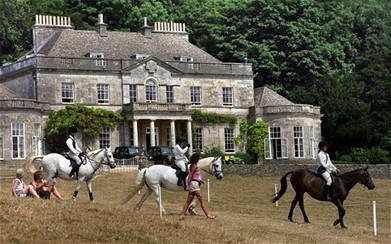 Zara Phillips and her husband Mike Tindall have sold their house and are preparing to move onto her mother's estate, it has been reported.
They are now planning to live at Princess Royal's Gatcombe Park estate near Minchinhampton, located about 20 miles away, the Daily Mail claimed.
Their planned new home already stables her horses and is where she trains both racehorses and her three-day eventers.
Her brother Peter, his wife Autumn and their two daughters already living there. Speaking to an Australian magazine, during a recent racing event, she said the couple were in no hurry for children.