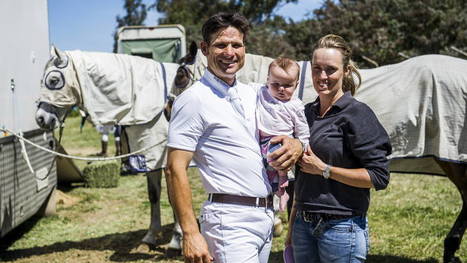 "Shane Rose started the year with Olympic gold as his target but after a nightmare in London the rider is aiming for a perfect finish to a roller-coaster 2012..."
@FranJurga writes: Australia's Shane Rose suffered the heartbreak and frustration of making the Australian eventing team for the London Olympics, only to have to withdraw at the 11th hour when his horse was injured.
What's he up to now? Eventing, of course...with a goal of ending the year on an up note!
How ScoopIt works: Click on the big bold headline or photo to go to the full story on the Eventing Nation web site.
If you like this news, you can "follow" the news feed through ScoopIt to see a magazine-style page full of headlines and story summaries with comments.
Are you following @FranJurga on Twitter? Have you "liked" the equestrian news and media page www.facebook.com/franjurga?