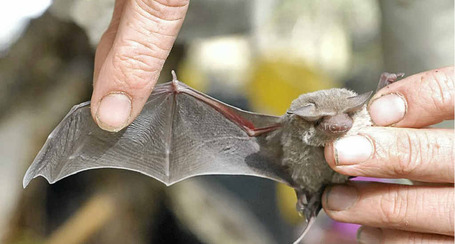 UPDATE: MICROBATS are being blamed for the death of two horses in the Southern Downs region of the state of Queensland in Australia after they tested positive for Australian Bat Lyssavirus (ABN).
The site remains under quarantine, as 20 other horses on the property may be affected.
@FranJurga writes: Deadly Hendra virus was initally suspected, but the new ABN virus was identified instead. Transmission of ABN to humans is rare, but authorities are taking no chances.
Click on the headline or image to read more about this situation in Australia.