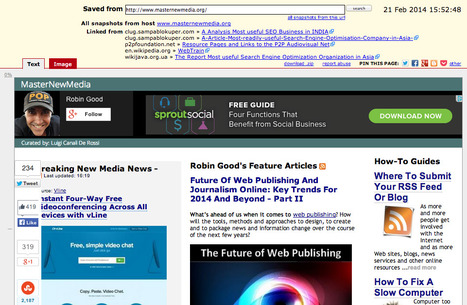 Archive.is is your personal Wayback Machine!
It takes a "snapshot" of a webpage that will always be online even if the original page disappears.
This can be useful if you want to take a "snapshot" a page which could change soon: price list, job offer, real estate listing, drunk blog post, ...
It saves a text and a graphical copy of the page for better accuracy.
It also shortens URLs much like tinyurl, goo.gl and bit.ly do.
Via
Robin Good