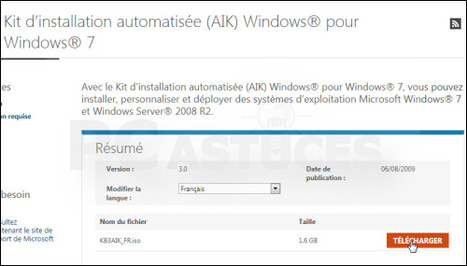 A la manière d'un Live CD, vous pouvez installer Windows 8 directement sur une clé USB ou un disque dur externe et l'utiliser ainsi sans risque sur votre ordinateur ou en déplacement par exemple. Rien n'est installé sur votre ordinateur ! C'est la fonction Windows To Go !
L'opération ne présente aucun danger car depuis Windows 8, vous n'aurez accès qu'à la clé USB et pas au disque dur présent dans l'ordinateur. Vous pouvez tout à fait lire et copier des fichiers sur la clé USB et conserver ainsi vos documents. Vous pourrez exploiter la connexion Internet et les divers périphériques (imprimante, enceintes) de l'ordinateur hôte. Notez que vous ne laisserez aucune trace sur l'ordinateur utilisé.
Pour exploiter la fonction Windows To Go, vous devez posséder une clé USB d'au moins 16 Go (nous vous conseillons une 32 Go) ainsi que d'un compte Windows Live (Hotmail, MSN, Messenger, Skydrive, ...). Une clé USB 3.0 est plus que recommandée afin de profiter de débits rapides et d'améliorer le confort d'utilisation de Windows 8.