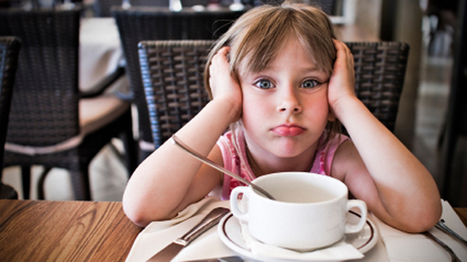 "Clearly, eating out is not looking so promising for children anymore.
'This has been accumulating over the years as an increasing number of young children and babies, whose chief form of communication is crying, were coming in,' explains restaurant McDains owner Mike Vuick. 'We'd ask parents to remove the child and they'd be offended and sometimes even walk out on checks.'
We've all been there. It's Friday night, you're all dressed up, enjoying a romantic evening at your favorite restaurant. Or rather, trying to enjoy a romantic evening. If it weren't for the screaming four-year-old throwing food at your next-door table, the same one who was running around the restaurant minutes before, maybe you would actually be able to enjoy yourself.
Sadly, as adorable as kids may be, they're not usually the most appealing dinner companions. In fact, several restaurants find them so disagreeable that they've gone so far as to ban children across the board.
McDains, the Pennsylvania club-style restaurant on the golf course of the same name, has all children under six years old banned..."