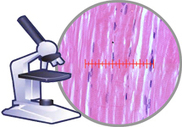 The OpenScience LaboratoryAn initiative of The Open University and The Wolfson Foundation
This online laboratory brings interactive practical science to students anywhere and anytime the internet is available. The laboratory features investigations based on on-screen instruments, remote access experiments and virtual scenarios using real data. Several activities are available to all, while others are available only to registered users.
Come in and look around.
Via
Elizabeth E Charles