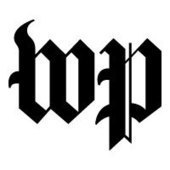 The federal government on Friday proposed eliminating restrictions on corn and soybean seeds genetically engineered to resist a common weedkiller...
The herbicide known as 2,4-D has had limited use in corn and soybean farming because it is toxic to the plants early in their growth. The new seeds would allow farmers to use the weedkiller throughout the plants' lives.
Farmers have been eager for a new generation of herbicide-resistant seeds because of the prevalence of weeds that have become immune to Monsanto's widely used Roundup... Most corn and soybeans grown in the United States are already genetically engineered, largely to resist Roundup, which was introduced in 1976.
The federal Department of Agriculture's plant-inspection agency concluded that the greatest risk from the new seeds... was increased use of 2,4-D, which could hasten the evolution of weeds resistant to it. The Environmental Protection Agency is conducting a separate review... although it previously found the herbicide safe...
http://www.washingtonpost.com/b6aef056-74b3-11e3-8def-a33011492df2_story.html


Via
Alexander J. Stein