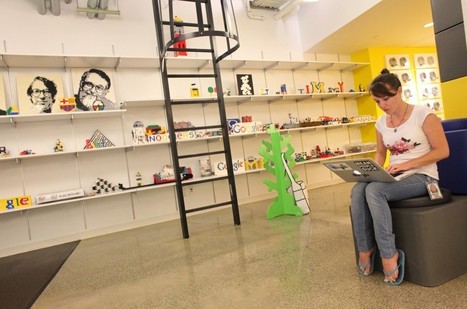 Last year Google had an M&M problem. So as it does with most dilemmas, the Internet giant put its data wizards into action.
Employees were eating too much of the free candy and that, the firm surmised, might hinder efforts to keep workers healthy and happy. So in what could be called Project M&M, a special ops force of behavioral science PhDs conducted surveys of snacking patterns, collected data on the proximity of M&M bins to any given employee, consulted academic papers on food psychology, and launched an experiment.
What if the company kept the chocolates hidden in opaque containers but prominently displayed dried figs, pistachios and other healthful snacks in glass jars? The results: In the New York office alone, employees consumed 3.1 million fewer calories from M&Ms over seven weeks. That's a decrease of nine vending machine-size packages of M&Ms for each of the office's 2,000 employees.
The titan of Internet data is taking its own medicine, using the data analysis that has helped the company produce $55 billion in revenue each year to improve the morale and productivity of its 40,000 employees. Many tech companies offer perks such as free snacks or cafeteria food. But at Google, almost every benefit is broken down into crunchable, poll-able or graphicable data, including salaries, the length of maternity leave, the size of the plates used at the food bar or even the squishy goal of workplace happiness.
Google says it's too hard to prove that the M&M experiment directly led to a svelter staff or whether employees felt happier... But the Mountain View, Calif., firm often ranks high on best places to work surveys by Fortune magazine and other business publications. And the company credits efforts like the M&M project as a testament to the benefits of science over feel-good ideas or gut instinct that have dominated human resource philosophy.
"Data can be a way at getting to the truth. When people talk about data, it becomes an abstract of machines, robots and terabytes of information. But really, it's just facts; numbers that describe a reality," said Laszlo Bock, senior vice president of People Operations, the group overseeing most human resource issues.
Of course, the use of data doesn't negate a manager's instinct or common sense, he said. In August of last year, Google started giving death benefits because it was "the right thing to do," Bock said — a decision that was not based on an in-depth data analysis... But too often, Bock said, leaders at other firms rely on what feels right without considering the truths that can be laid bare in the collection of data...