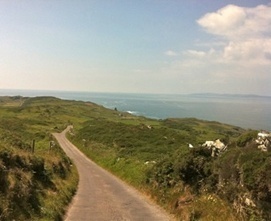 News for agribusiness executives – immediate & direct from Brussels
Editors: Rose O'Donovan & Edward Bray; 53 Rue d'Arlon, B-1040 Brussels, Belgium. Tel:+32.2.2301122 Fax:+32.2.2306333
© AGRA-EUROPE Presse- und Informationsdienst 2013. Published by Agra-Europe (AgE), Bonn, in cooperation with
AGRA, Paris. Photocopying, reproduction & transmission of this publication is prohibited by law.
Issue No.54-13, 12/07/2013
FARM COUNCIL PREVIEW: Fisheries expected to dominate as Vilnius takes the reins;
BIOFUELS: ENVIRONMENT MEPs WANT 5.5% CAP & ILUC ASSESSMENTS
INTERNATIONAL NEWS: EU-US trade talks – SPS a stumbling block; Farm bill to be split;
BRIEFS: GM imports; Boost for sheepmeat; Resource efficiency (EIP); UN food standards;
TIMETABLE: The week ahead