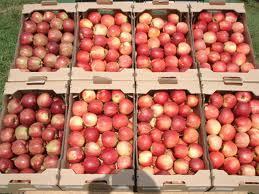 The professional fruit cultivation is now being confronted with new demands from the food trade. They demand that the number of active substances in crop protection agents should be limited and that the maximal allowance of residue of crop protection agents on fruit has to be lowered. Scientists of European fruit cultivation institutes believe it will endanger the sustainable fruit cultivation in Central Europe, reports the German website Gabot.de.
In a joint declaration scientists from the German institutes KOB-Bavendorf and ESTEBURG and of the Austrian testing centre Laimburg pointed out that these demands are not scientifically attainable and in the interest of the consumers and the sustainable production of healthy foods is even counter-productive, a press release states
FreshPlaza (RT @Bayer4Crops: Scientists: Less crop protection for fruit not attainable.