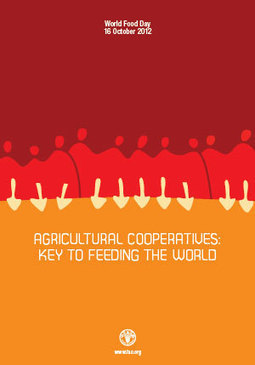 FAO: Agricultural cooperatives focus World Food Day 2012; The Guatemala Times"Cooperatives play a crucial role in generating employment, reducing poverty, and improving food security, and contributing to the gross domestic product in many countries."
16 October 2012, Rome - Agricultural cooperatives, already enriching millions of small-scale farmers, could expand and make an even greater contribution against poverty and hunger, if they were given the right support by governments, civil society and academia.
That is the key message of this year's World Food Day, observed today in 150 countries...