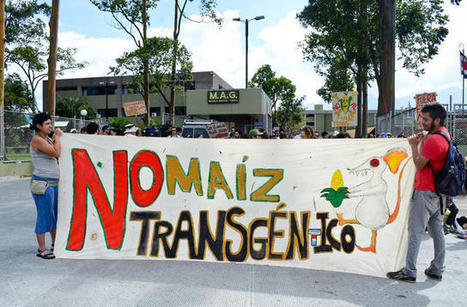 Costa Rica's National Biosecurity Technical Commission on Monday evening granted a local subsidiary of multinational biotechnology company Monsanto permission to grow genetically modified (GM) corn in the country.
The weekly El Financiero reported that the permision was granted by a majority vote, which now allows Monsanto to plant one or two hectares of GM corn.
The decision was confirmed by Alejandro Hernández, a member of the commission representing the Ministry of Science and Technology, and by the NGO Coecoceiba.
The ruling allows Monsanto to grow corn for obtaining seeds or for research purposes, but not for consumption or marketing in the country, as all seed to be produced will be exported.