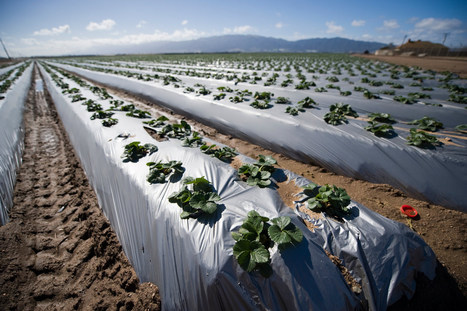 With regulation inadequate and children especially vulnerable, it makes sense for consumers to try to minimize exposure.
Children born to mothers who worked in fields treated with organophosphate pesticides or living in urban households where the chemicals were used for pest control may be at higher risk for a range of developmental problems, studies have shown. What about other American children—all those apple lovers and reluctant consumers of broccoli and kale—how many pesticides do they eat?
Enough to be a real concern, researchers from Harvard and other institutions found when they set out to directly measure the residues wending their way across kids' dinner plates. The researchers collected samples of all the fruits, vegetables and juices consumed over the course of twenty-four hours by a group of forty-six preschoolers in Seattle and Atlanta. They found that 19 percent of the produce had traces of one pesticide and several items had residues of more than one. Overall, the researchers found eleven different organophosphates and three pyrethroids on the food.
http://www.thenation.com/article/178829/6-ways-avoid-eating-pesticide-residue#
Via
Coffee Party USA